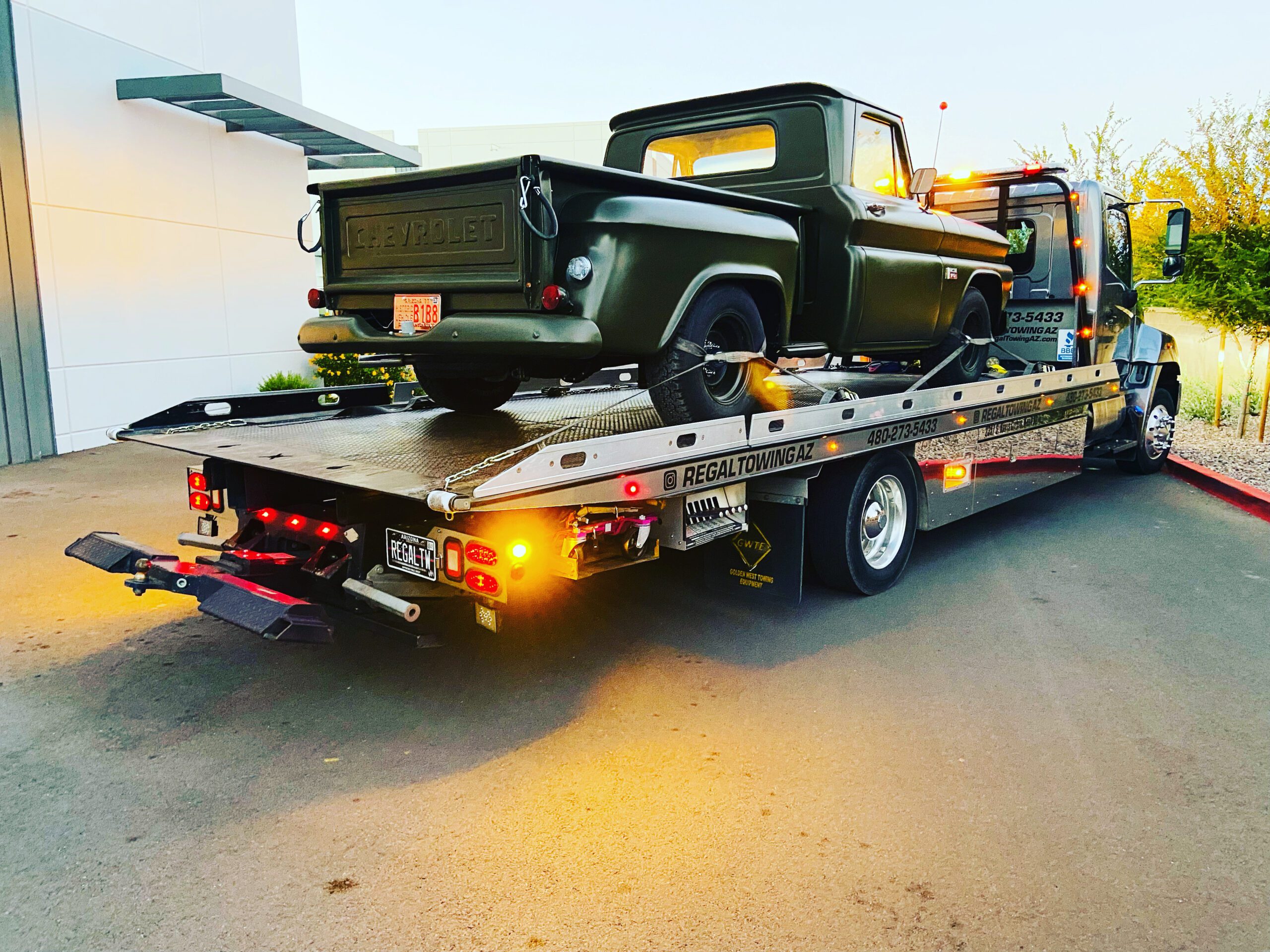 Exceptional Towing Services in Mesa, AZ and Surrounding Areas
REGAL TOWING offers exceptional towing services in Mesa, AZ and surrounding areas. We specialize in vehicle transportation and long-range transport that most other companies don't do. Take advantage of our excellent services at great prices; we handle classic, exotic, and luxury cars, as well as heavy equipment.
Request a Quote
Custom Vehicles
Let us spare you the trouble of towing your custom vehicles. We will take care of them with the best tools and equipment in the business.
Exotics
We take great pride in giving your exotic cars the best possible care. We know the pride owners have in their vehicles and are prepared to tackle any job with a flatbed properly. For us, no automobile is too low.
Fleet Services
When a vehicle in your fleet develops issues, it is never a pleasant situation; it can mess with schedules and cause problems for your company. Let us assist you in quickly and effectively putting your truck into service. We love aiding and supporting small companies by providing the best fleet services.
Heavy Equipment Transport
Do you have equipment that is too heavy for a pickup? Look no further because our team can help move your toolbox, forklift, or anything in between.
Everyday Towing
We are aware of the hassle that comes with a broken-down car. Let our team make it easier for you to get your car to the shop. We work quickly, are sympathetic to the stress caused by a broken-down vehicle, and are eager to get you back on the road!